70th Tank Battalion World War II History-Azeville, Normandy Region, France - June 1944


Photo 1

Photo 1 was taken by Captain Lewis Taynton of the 70th Tank Battalion shortly after June 15, 1944. Captain Taynton arrived with the 70th Tank Battalion Service Company at Utah Beach on June 15, 1944. Note the painted camouflage on the concrete in Photo 1. The weapon in Photo 1 appears to be a Howitzer. These casemates were constructed in 1942 and upgraded by Field Marshal Erwin Rommel in 1944.

In 2010, Roberts Armory WWII Museum staff traveled to Normandy to perform research on the history of the 70th Tank Battalion of World War II. A purpose of the trip to Normandy in 2010 was to find and photograph these casemates (Photo 1) in order to make a comparison of the condition of the site in 1944 to 2010. After showing the above photograph to local WWII Historian, Sean Claxton of Battlebus Historical Tours BATTLEBUS TOURS OF NORMANDY, the expected location of this gun casemate was theorized to be at Azeville.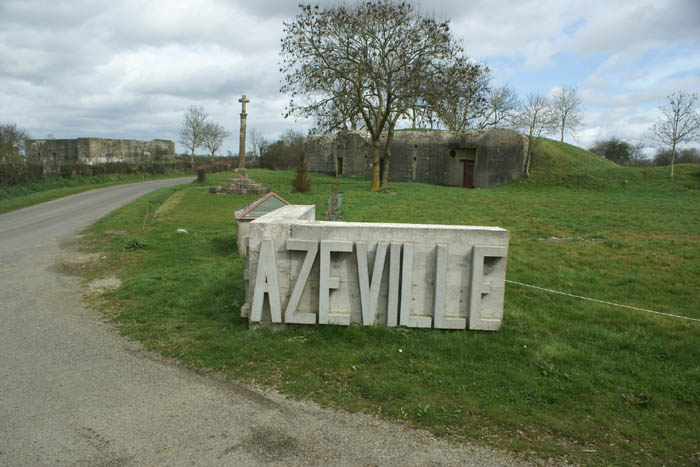 Photo 2
Photo 2 shows the gun casemates at Azeville. This fortification was used as indirect fire since it required a forward observer to direct and correct firing on enemy forces.
Photo 3 shows the approximate location of the battery.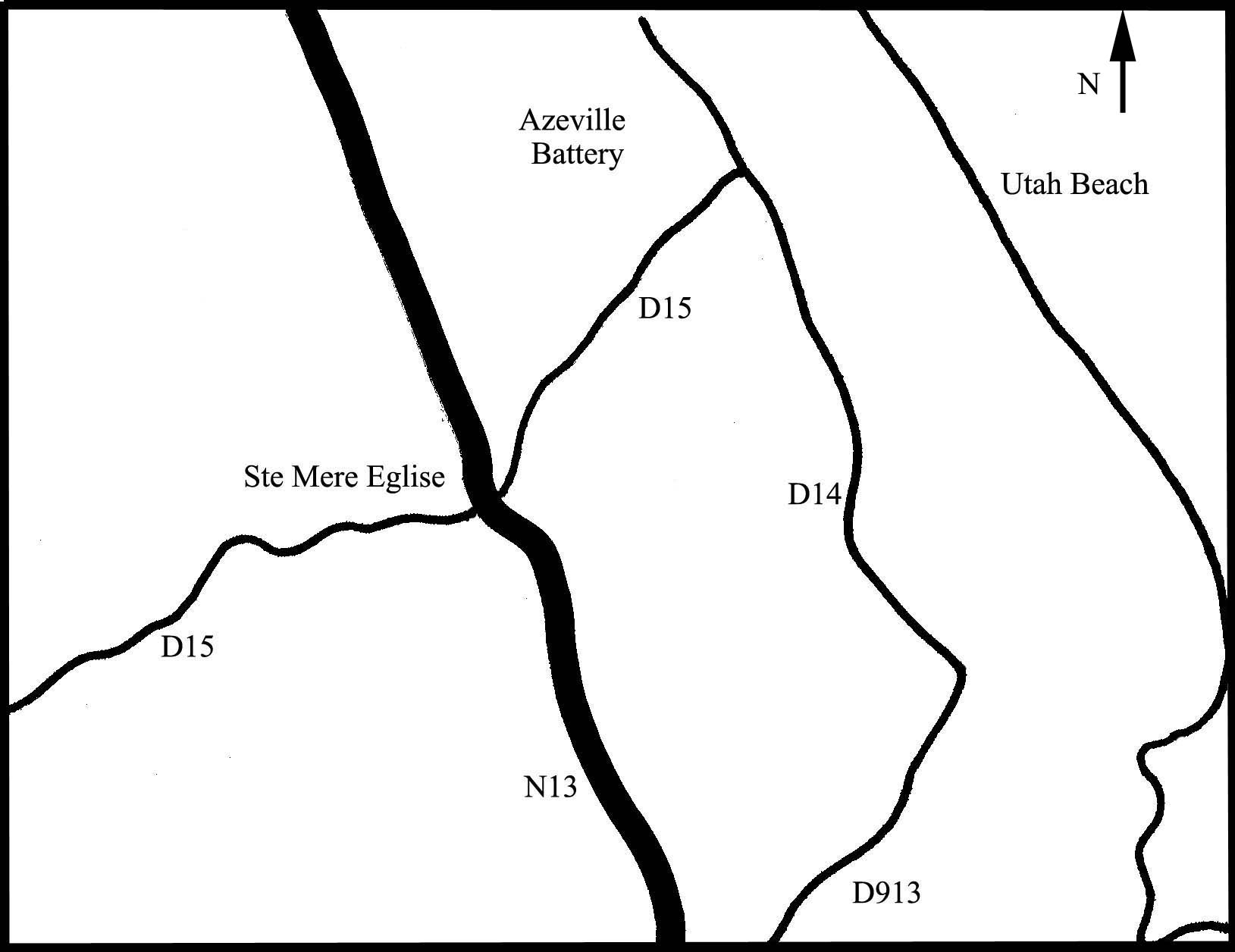 Photo 3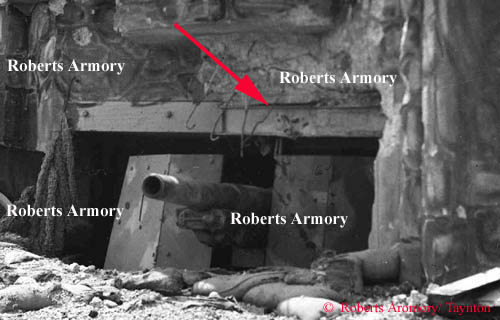 Photo 4
Photo 4 is a close-up of the casemate showing projectile damage to the support beam over the gun aperture.
Searching the 4 casemates at the site resulted in a match as shown in Photos 5 and 6.
The close-up of projectile damage in Photo 6 is identical to that in Photo 3 (Casemate number 3).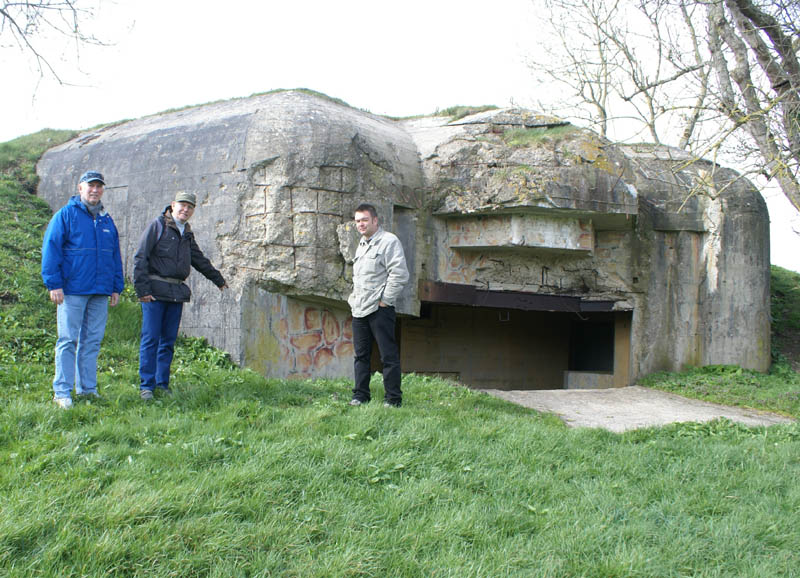 Photo 5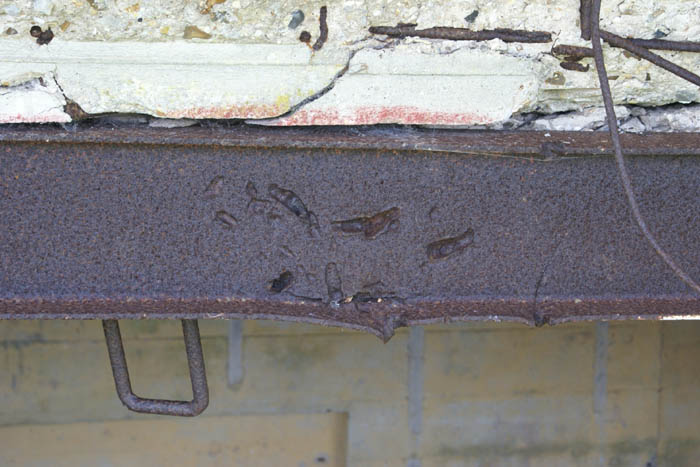 Photo 6
It appears that Photo 1 depicts gun casemate number 3 at Azeville in June, 1944.



Copyright 1995 Charles C. Roberts, Jr