70th Tank Battalion World War II History: Ste-Mère-Église, Normandy Region, France - June 1944
On D-Day+1, Company B and C of the 70th Tank Battalion supported the 8th Infantry Division in a drive along highway N13 toward Ste-Mère-Église to relieve the 82nd Airborne Division in the town. Sgt. Ralph Erickson was a member of headquarters company, 70th Tank Battalion and took several photos on approximately D-Day+1 of wrecked armor on highway N13. Photo 1, taken by Ralph Erickson, is a view of a German Sturmgeschutz III knocked out on highway N13 just north of Ste-Mère-Église.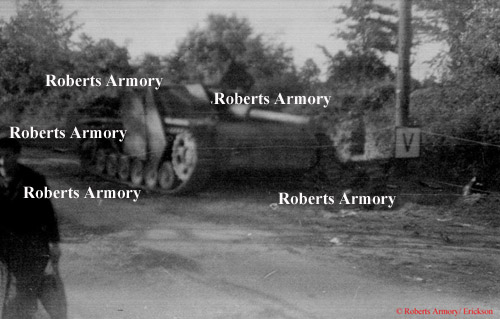 Photo 1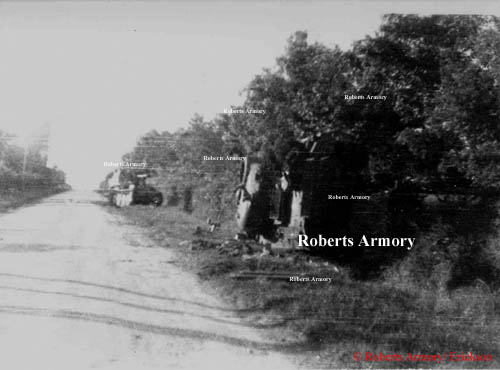 Photo 2
Photo 2 depicts a knocked out Sherman M4 at the right with knocked out German Marder in the distance, probably on N13 just north of Ste-Mère-Église. This appears to be the aftermath of a duel between the two armored vehicles, resulting in a draw.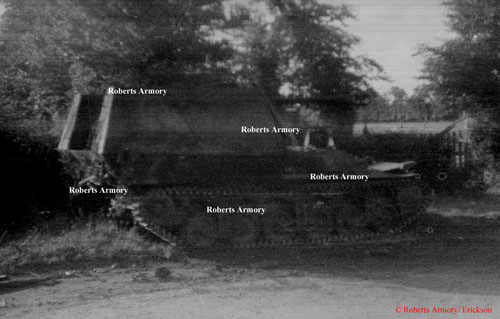 Photo 3
Photo 3 appears to be a 75mm PAK 40 L/48 Auf Gw Lorraine Schlepper knocked out on highway N13. It was common for the Germans to use captured vehicles as platforms for self propelled guns. In this photo, the chassis is French and the upper structure and gun are German.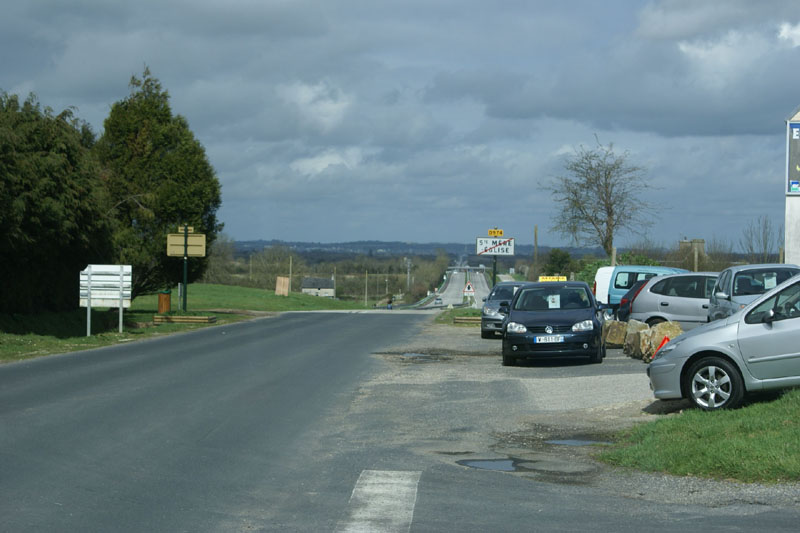 Photo 4
Photo 4 was taken looking north toward N13 on the outskirts of Ste-Mère-Église. According to our historical guide, this is the approximate location of the Stug III shown in Photo 1.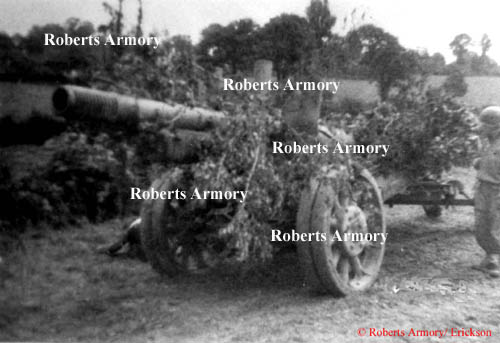 Photo 5
Photo 5 is a howitzer captured near Ste-Mère-Église. All the photographs taken by Sgt. Erickson were on the same roll of film and nearly consecutive frames, suggesting that they were taken all in the same area of Ste-Mère-Église. Photo 6 shows an M4 Sherman of the 70th advancing along typical Normandy hedge rows.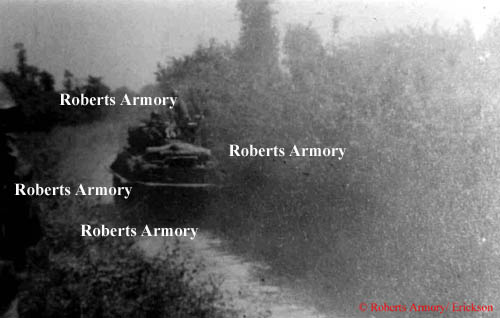 Photo 6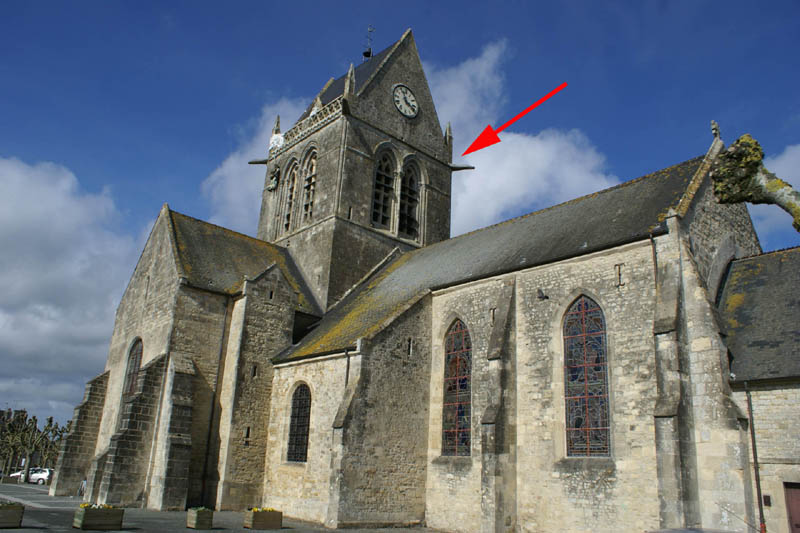 Photo 7
While in Ste-Mère-Église, one has to visit the church were the paratrooper got caught in the steeple, Pfc. John M. Steele, played by Red Buttons in the cult classic, "The Longest Day." According to Mr. Steele, he actually got caught in the area of the red arrow (Photo 7) but the town finds the present position to be easier to view from the street. Photos 8 and 9 show evidence of projectile damage to a chimney and a fence in the vicinity of the church, attesting to the battle that ensued during the capture of the town.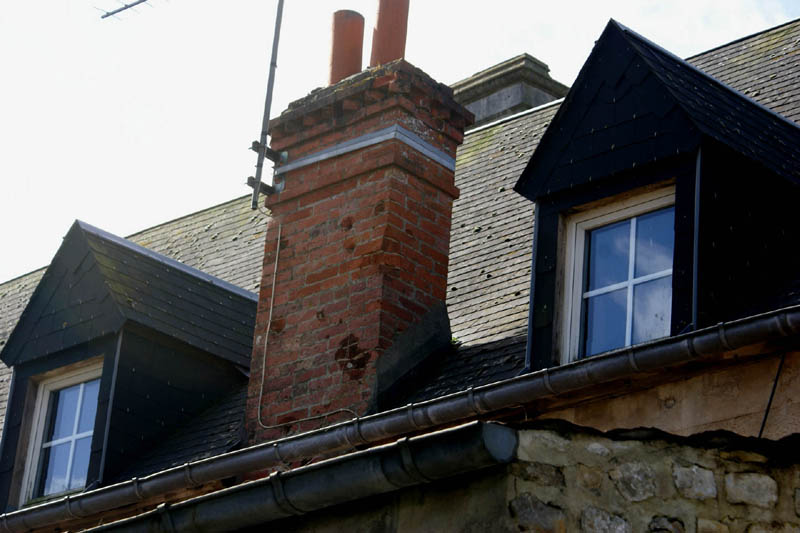 Photo 8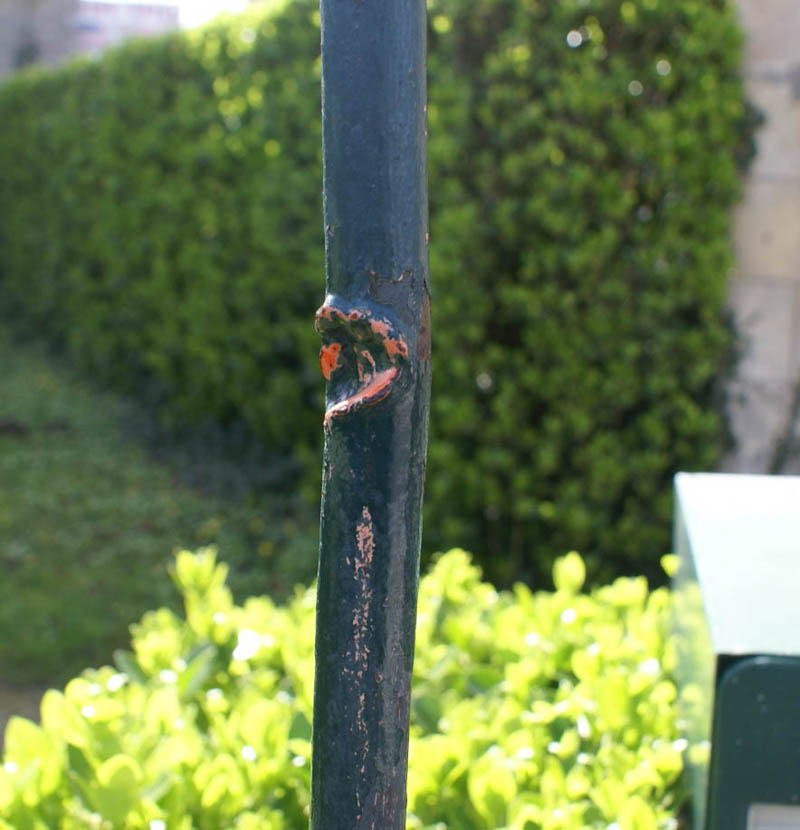 Photo 9



<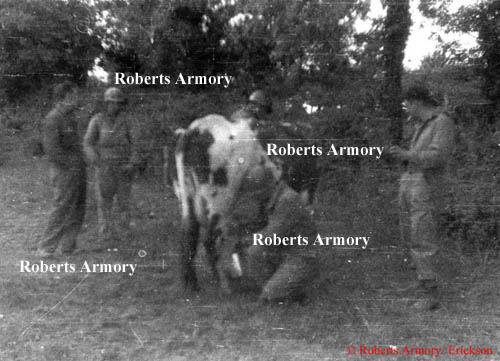 Photo 10
Photo 10 shows 70th Tank Battalion troops availing themselves of fresh milk while resting between battles in Normandy.


Copyright 1995 Charles C. Roberts, Jr