U.S. ARMY TANKER HELMET OF WORLD WAR II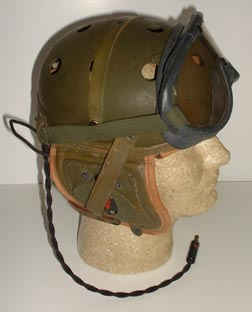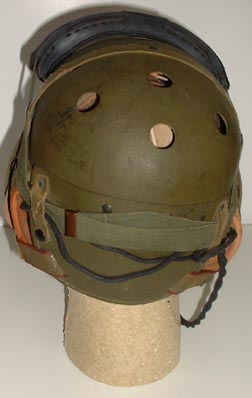 U.S. Army armored crew helmet manufactured by Rawlings with R-14 receivers and PL354 jack. Metal retainers keep the ear phones against the head for clearer audio. The helmet had no strap and relied on the pressure generated by the receiver retainers and a strap behind the neck piece to hold it on the head.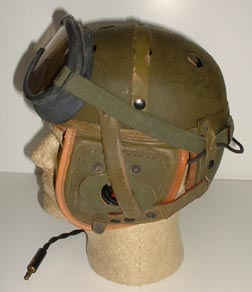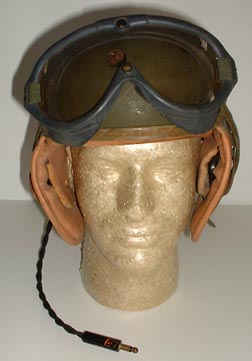 The helmet was often referred to as a crash helmet since it protected the head against sharp objects in the tank. It provided no protection against projectiles. It was not unusual for some crew men to remove the retainers from their helmets.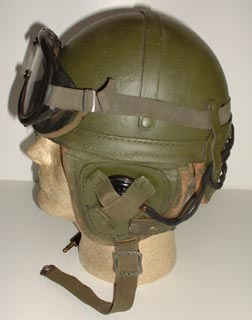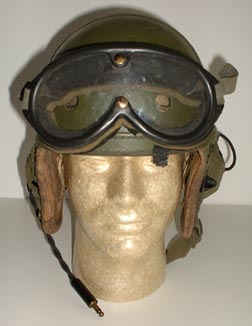 Belgian tanker helmets, post WW II, are acceptable for reenacting. They have a chin strap and a different retention mechanism for the ear phones.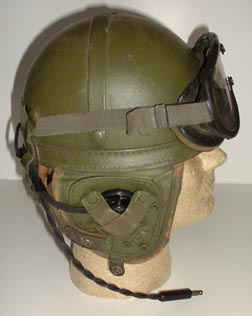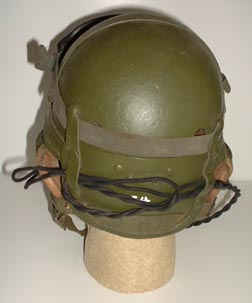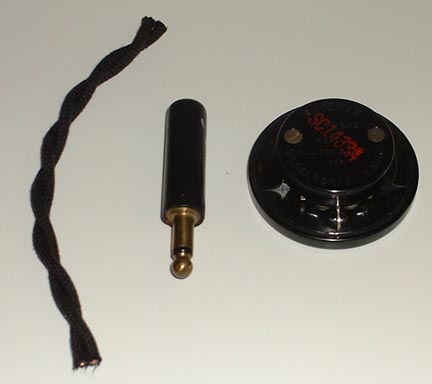 Antique communication wire used to restore head sets (left). Center is the PL354 jack. Right is the R-14 Receiver manufactured by Consolidated Radio Products.