Landing Craft Vehicle Personnel (LCVP) "Higgins Boat"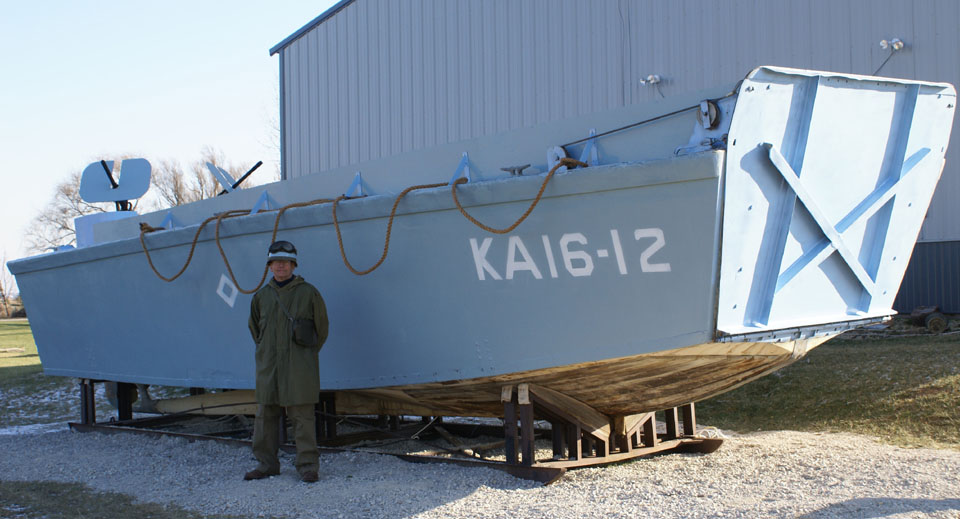 Shown above is a 1945 vintage LCVP often called a "Higgins Boat' since many were made by the Higgins Boat Company in New Orleans. In fact several boat manufactures made the LCVP including Owens Yacht Company and the Chris-Craft Vacht Company. The landing craft could carry a jeep and a towed gun or a platoon of soldiers. This particular boat was constructed with an outer skin of plywood while others were constructed with traditional planks. The bow numbers identify the particular boat. In this case, the mother ship is AKA16 (attack transport number 16 - USS Aquarius) and the boat number is 12 of approximately 15.
Technical Data
Weight: 17500 lb
Length: 36' 3"
Width: 10' 10"
Draft: 3'
Max speed: 12 Knots
Guns: Two 0.30 Cal. Machine Guns
Capacity: 8100 lbs
Engine: Gray Marine 64-NH9 Diesel, 225 HP (Detroit 671)


Detroit 671 diesel installed in this boat.
Inspection of rock arm bushings which were in relatively good condition.
Rocker arms all lubicated properly after about 10 minutes of operation. It took some time to allow the oil to penetrate all internal openings and oil lines after 30 years.
Close-up of properly lubricated rocker arms using 40W oil.